Good afternoon from Classic Swing Golf School in Myrtle Beach! Someone recently reviewed:
Just wanted to send a quick email to thank you and your team for the great job you did during my 3 day golf school. I was really struggling with my game and was becoming extremely frustrated with my play. Golf was not as much fun as it should be due to the state of my game. After attending your school and learning exactly what the issues were with my swing I am really excited to go out and start playing again. Now when I make a bad shot I am armed with the knowledge of what I most likely did to cause the bad shot and therefore not continue to keep making the same mistake during the round. It was extremely enlightening to see on video what my swing issues were. For the first time I am actually excited to get to the range and work on the issues you identified. Thanks again for your help. –Reviewed December 13, 2019
Distinguished by GOLF Magazine as one of the Top 25 Golf Schools in America, Classic Swing Golf School is located at the beautiful Legends Golf Resort in Myrtle Beach, SC. The Classic Swing Golf School teaches golf on an individual basis. Choose one day to three day lessons. Personal attention, quality instruction, and a time honored curriculum are things that have made our school a success.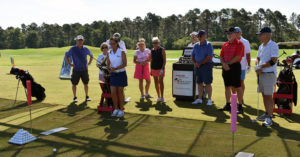 We invite you to preview the Classic Swing Golf School experience today!  www.classicswing.com.  Be sure to check out our videos on YOUTUBE!