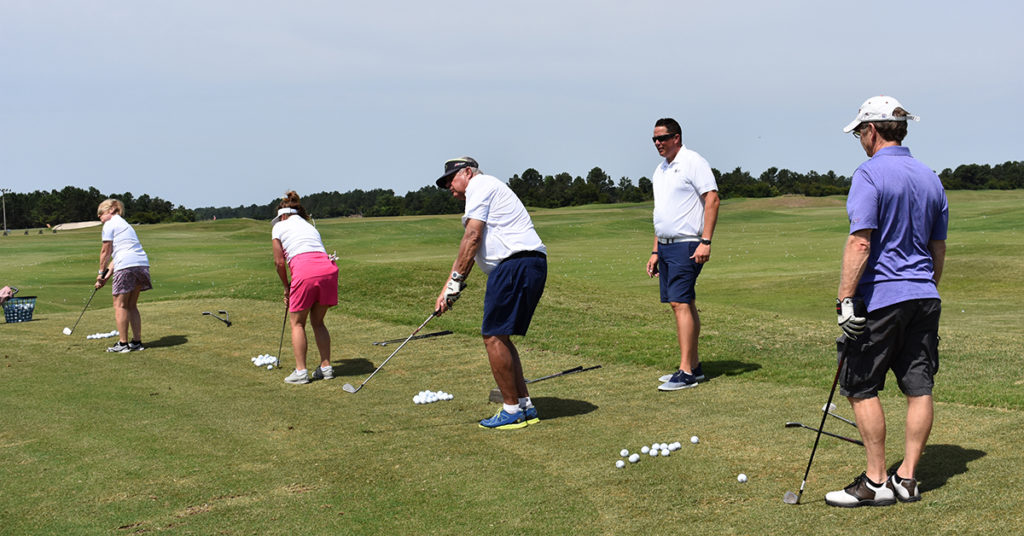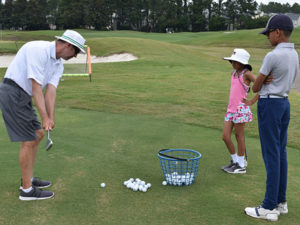 At Classic Swing Golf School, it is our mission to exceed the expectations of our students by providing premier, personalized golf instruction in the fun, relaxed atmosphere of our superb facilities.
The teaching professionals at Classic Swing Golf School understand that one golf swing does not fit all and that body type, range of motion, injuries, skill level, age and other factors affect how each person swings a golf club. Our teachers ensure each student has a complete understanding of the fundamentals of golf, along with the correct impact position, or "moment of truth," and how it differs from the address position. The Classic Swing Golf School staff focuses on a handful of individualized adjustments to your golf swing that will help you reach the proper impact alignments and release in the follow through on a more consistent basis. Also, by zeroing in on the short game early in the school curriculum, our teachers focus on lowering your scores immediately through improved putting, chipping, and pitching motions. We work with all age groups, from elementary school summer camps to seniors over the age of 65. Our senior golfing lessons help individuals who may have had medical treatments and surgeries that affect their golf swing and overall golf game.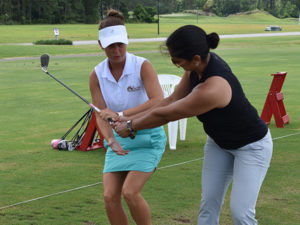 The golf ball moves according to laws of force and motion, therefore, there is some science behind the golf swing. At the Classic Swing Golf School, we truly understand the geometry and physics behind effectively and efficiently swinging a golf club. We relay these laws to our students and relate them to the golf swing in a manner that is easy to understand. The art of communication and dissemination of proper information to each individual student truly sets the Classic Swing Golf School apart from the rest and helps make it one of GOLF Magazine's Top 25 Golf Schools in America.