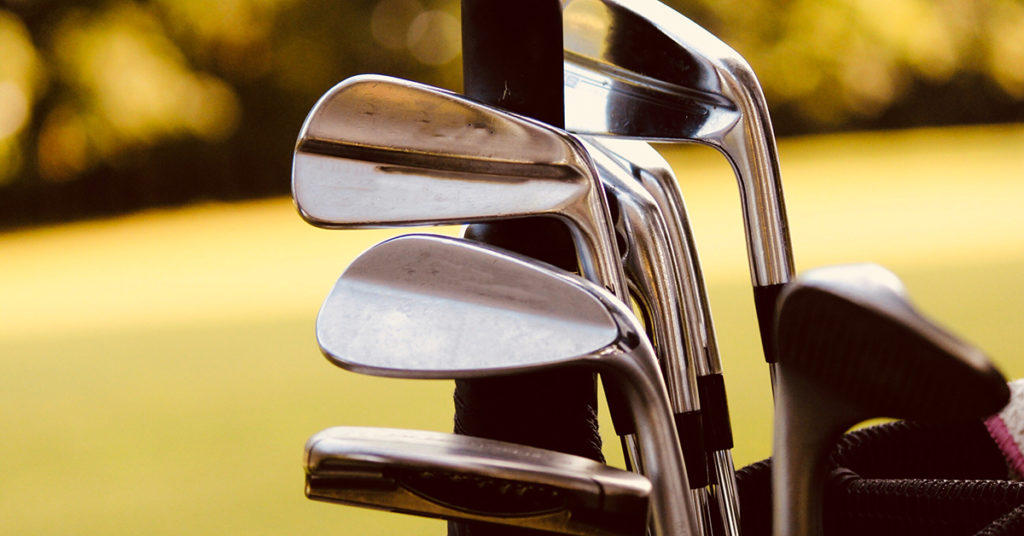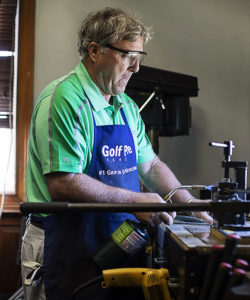 I can't thank you enough for taking the time, last week, to test my clubs (and my swing). Having seen the dramatic effect "frequency matching" (including high quality instruction) had upon my son, Chris, after his session with you last spring, I was most anxious to see if I would experience similar results. In fact, having completed 13 holes the first day, whereupon I had hit every drive and fairway wood straight, I switched to a "five wood" which I had kept from my old set. Using the same swing I had used all day, I promptly hooked the shot "OB". In any case, if you have people who doubt the value of "frequency matching", please feel free to have them give me a call. Both my son, Chris, and I can vouch for the teaching methods and equipment provided by your school." -Jim Delameter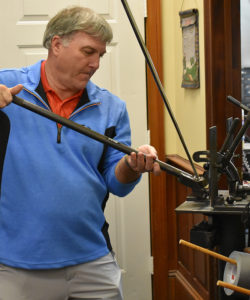 We have dedicated our careers to helping people play better golf. We believe that golfers should know as much about their equipment as the other aspects of their game. Part of The Classic Swing Golf School curriculum provides the education for one to make intelligent equipment choices. You will leave the school, or this website if desired, knowing all of the exact club specifications that fit you. Our state-of-the-art fitting center lets us test new designs and materials and enables us to build custom, professionally fitted STRAIGHT LINE frequency matched clubs. We can build custom golf clubs by starting from scratch or by making all of the proper adjustments to your current equipment.
The Classic Swing Golf School makes custom fit golf clubs following a thorough club fitting and equipment evaluation session. We provide this service to our students through a 10-Point Custom Club Fitting System. No single point holds any greater importance than another in this process. Many golfers are led to believe that the shaft type and head style are the only important characteristics of the golf club, but we have come to realize that attention to detail for all specifications will result in the ultimate golf club.
The 10-Point Club Fitting System Includes:
(1) Head style
(2) Lie angle
(3) Club Loft
(4) Swing weight
(5) Grip size
(6) Grip material
(7) Shaft material
(8) Shaft length
(9) Set make-up
(10) Shaft flex (Straight Line Frequency Matched)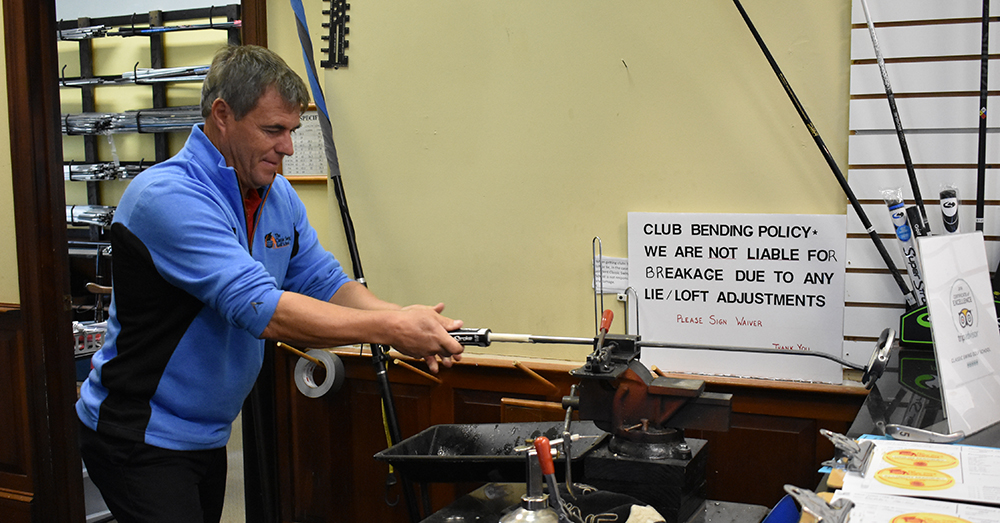 The process that the Classic Swing Golf School uses to fit shafts is what sets us apart from others in the industry. The Classic Swing Golf School uses a system called Straight Line Frequency Matching. The result of making clubs using this process is that each club has the exact same frequency. We match shaft flex to hand speed. The only true constant in each individual's swing is hand speed. Your hand speed, unlike swing speed, will not change from club to club. Therefore, there is no need for a change in frequency between clubs. A Straight Line Frequency Matched set of clubs will allow a player to make the same golf swing from driver to wedge and have each club face square to the target line when the ball separates from the head. Since players have only one swing, it becomes the clubmaker's responsibility to build a set of clubs with one specific shaft flex based on the needs of the player. Most manufacturers attempt to make clubs, or at least one in each set, that fit everyone. This means that in a standard set of irons, 3-PW, the possibility exists for there to be eight different shaft flexes. A set of golf clubs differs in length in increments by ½ inch from club to club. In general, manufacturers build clubs so that as the club gets shorter, the shaft gets stiffer. This equates to a different shaft flex and playability factor in each golf club. Custom fitting a player with a Frequency Matched set of golf clubs gives him/her the best opportunity for consistent ball striking and controlled shots. The repetitive golf swing made possible by straight line frequency matched shafts and custom fit clubs gives players the confidence they need to play their best golf! The Classic Swing Golf School has recognized the need for your golf clubs to be built specifically for you and not for the masses. Our custom club fitting system is most accurate using a dynamic process, hitting balls on the range with the guidance of a Class 'A' PGA Member.