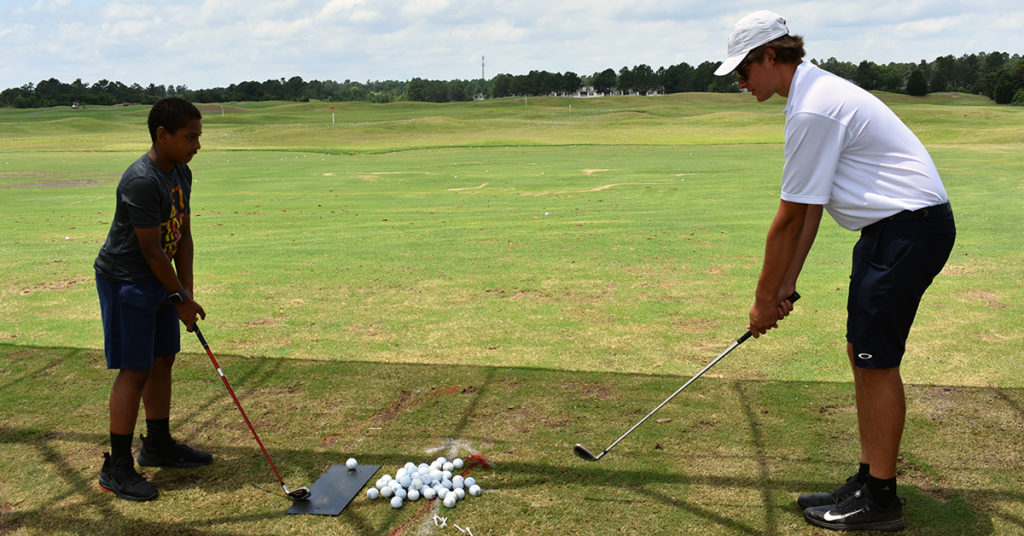 Spring Junior Golf Series
AT LEGENDS GOLF RESORT
Level 1: Beginners ages 5-13
Saturdays 1pm-2:30pm
(3/4, 3/11, 4/8, 4/22, 4/29, 5/6, 5/13, Rain date: 5/20)
Main focus:
Learn fundamentals of the game
Introduction to chipping, putting, pitching, driving, and bunker
NEW!! Level 2: Intermediate ages 9-15
*Performance assessment prior to acceptance into Level 2*
Mondays 4:30-5:30pm (3/6, 3/20, 4/3, 4/17, 5/1, 5/8, 5/15, Rain date: 5/22)
Saturdays 3pm-4:30pm (3/4, 3/11, 4/8, 4/22, 4/29, 5/6, 5/13, Rain date: 5/20)
Main focus:
Short game challenges
Video analysis
On-course coaching
Golf conditioning
Weekday Series (7 hours): $125, Weekend Series (10.5 hours): $150
Both weekday& weekend series (17.5 hours): $200
$25 per day
Junior clinics are offered at different times throughout the year. At the minimum, we normally do a five week spring series and a five week fall series. These clinics focus on the skills junior golfers need to build a solid foundation for a lifetime of golf such as putting, chipping, pitching, fundamentals, and full swing mechanics. Clinics are typically conducted on Saturday afternoons.
Check back soon for upcoming dates and pricing.